Today I'd like to introduce my newest sponsor,
Massdrop
. Massdrop is a website that brings people who are interested in similar products together to buy in bulk and therefore access great prices.
One of the pretty cool things about Massdrop is that any member can create polls for products they'd like to be able to buy. You can also vote on any poll and join in the discussions. The way Massdrop works is that once enough people have voted on a poll, Massdrop contacts the supplier and sets up the deal. Prices are usually tiered, so that as more people join the deal, the price goes down further and further. You aren't charged until the deal ends, so you only ever pay the lowest price that the deal reaches, and you can also commit to join when the deal hits the lowest possible price. You can check out more of the technical stuff on
Massdrop's FAQ page
.
The other cool thing about Massdrop is its crafting buyer,
Sarah
. She is a quilter herself, and I think you can tell from the polls she starts and the deals she puts together. She's also super active in the discussions and when @massdrop comments on something on instagram, that's Sarah. I've been emailing back and forth with her about Massdrop joining me as a sponsor, and she is a delight to deal with and truly passionate about making Massdrop awesome for crafters.
For me, the clincher is that Massdrop's shipping prices to New Zealand are really reasonable. That's a huge factor in my online purchasing decisions (other online stores take note) and I know it's the same for other people who live outside the US.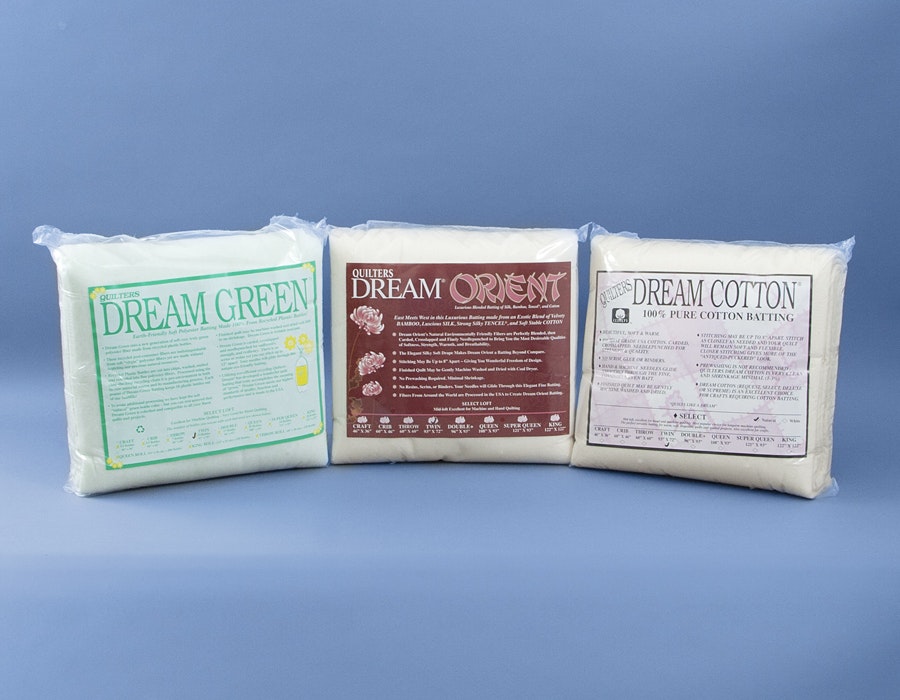 Massdrop is generously letting me give away this
Quilter's Dream batting sampler pack
. I have to confess that I haven't tried Quilter's Dream batting before, but I'm excited to try the three different kinds of batting in this pack. There's enough batting here to make three twin size quilts (or double bed size, by New Zealand standard). One of the things I really like about Massdrop is that the low prices and great shipping rates mean it's a good option for trying new things you've been wondering about but haven't wanted to commit to.
To enter, just leave a comment here. If you want, you can let me know something you'd like to see on Massdrop. The giveaway will close at 8:30 p.m. New Zealand time on Sunday 31 August 2014, and I'll pick a winner using the random number generator. This giveaway is open internationally, but if I can't contact you, you can't win. Please make sure to leave your email in the comment if you think you might be a no-reply blogger (and check out my tutorial
here
if you're not sure).
I know my posts have been a little giveaway heavy lately. It's really a function of timing - enjoy it while it lasts! I'm still committed to maintaining a high level of content on the blog and keeping sponsored posts to an appropriate level.