Danielle and Jeanette are the fabric-loving forces behind Polka Dot Tea Fabrics, and they've curated a shop full of interesting Japanese fabrics, beautiful solids and semi-solids, and liberty.
I'm a member of round 1 of their liberty club (
round 2 of the liberty club
is still open and I'm so tempted because the fabrics are different to those in round 1...) and I adore the fabrics they've sent through each month so far.
You can buy most of the fabrics that Polka Dot Tea Fabrics stock by the fat quarter (so nice, when a lot of online shops require you to buy a half yard), and they also have smaller bundles of fat eighths and fat sixteenths which are really fantastic for getting a variety of fabrics without breaking the bank.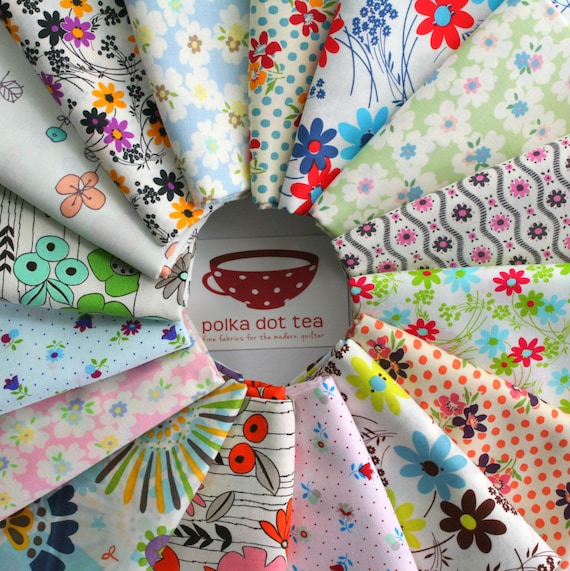 This bundle, or a version very similar, has found its way into my stash already.
I'm a bit of a solids snob, and the Michael Miller cotton couture solids that the Polka Dot Tea Fabrics girls stock are on my approved list. I like the look of these
roll-ups
(5" wide WOF strips in a variety of colours).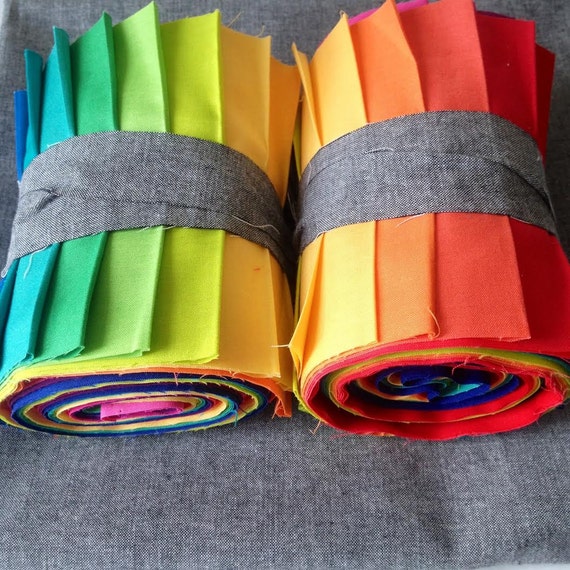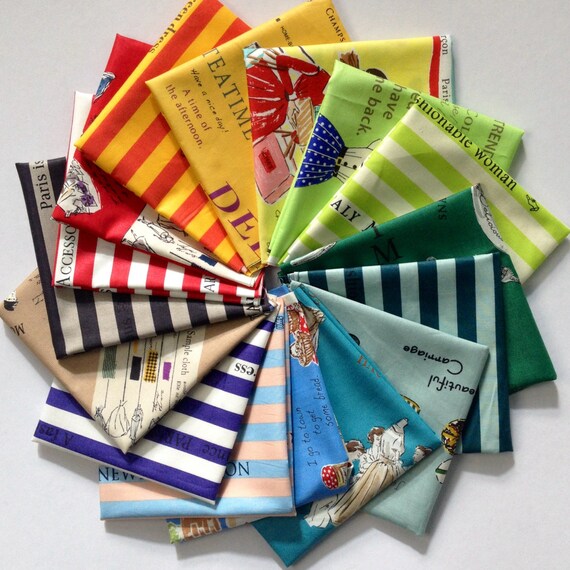 There are two ways to enter:
follow my blog, and leave a comment here letting me know you do; and
follow me (@adrianneonthewindyside) and Polka Dot Tea Fabrics (@polkadotteafabrics) on instagram, and re-post my giveaway image on instagram.
I'll add up the comments on my blog and the number of re-posts on instagram and pick a winner using the random number generator. The giveaway will close at 8:30 p.m. New Zealand time on Sunday 24 August 2014. This giveaway is open internationally, but if I can't contact you, you can't win. Please make sure to leave your email in the comment if you think you might be a no-reply blogger (and check out
my tutorial
here if you're not sure).
Full disclosure: Polka Dot Tea Fabrics have provided me with the same bundle I'm giving away in exchange for this giveaway. That said, all opinions expressed in this post are my own, and all my previous purchases from Polka Dot Tea Fabrics have been on arms' length terms, and I've been very happy with the products and service I've received. I take reviews and recommendations very seriously and I wouldn't recommend any shop or product here that I wouldn't equally recommend to my friends and family.